Affordable Housing for Qualified Applicants
Thank you for your interest in living at Somis Ranch Apartments. We are an Equal Housing Opportunity provider offering apartments to eligible applicants at less-than-market-rents. To be eligible for an apartment, applicants must meet BOTH of the following criteria:
At least one member of your household must be employed in the farmworker/agricultural industry. We will require proof of your agricultural employment when you apply, and verification annually while you live at Somis Ranch Apartments.
The total gross income of all persons in your household, from all sources, cannot exceed 60% of the Area Median Income in Ventura County for the total number of people living in your household. We will require proof in the form of Verification from your employers.
Somis Ranch Apartments was developed with these specific requirements. If you do not meet both of these criteria, unfortunately you are not eligible to apply for an apartment at our community.
In addition to the above, all applicants will be screened for their credit, criminal and rental history. We accept qualified applicants with a Section 8 Housing Choice Voucher. The verified income of your household must be at least 2 and a half times the rent that you will pay for the apartment.

What is the maximum income allowed to be an income eligible household?
The income limits depend on the size of your household and are updated by the federal government at least annually. As of April 2023, they are:
Household Size
Max Allowable Gross Income
30%
40%
50%
60%
1 Person
$27,900
$37,200
$46,500
$55,800
2 Person
$31,890
$42,520
$53,150
$63,780
3 Person
$35,880
$47,840
$59,800
$71,760
4 Person
$39,840
$53,120
$66,400
$79,680
5 Person
$43,050
$57,400
$71,750
$86,100
6 Person
$46,230
$61,640
$77,050
$92,460
7 Person
$49,410
$65,880
$82,350
$98,820

All of your household income sources must be counted including employment, child and spousal support, social security, side income of any kind, pensions, etc. We will be able to review the details with you during the application process.

What documents will I need to qualify for an apartment?
Completed Application Packet (only one application with all household members on it)
Proof of Employment from Farmworker/Agricultural Work

Includes part-time, full-time, seasonal and temporary employment
Annual Verification of farmworker status is required, using 2 or more documents:

Employee's income tax return
Employee's pay receipts
Employer's DE-34 form
Employer's ETA 790 form
Employee's W-2 form
Employer's DLSE-NTE form
A document signed by both the employer and the employee, which states that the occupant of the agricultural worker housing is employed in agriculture, and includes a description of the employee's job duties.

Income and Employment documents for each household member:

Paycheck Stubs (3 months' worth of consecutive paystubs starting from the most current pay period)
Unemployment Income (any type, including seasonal)
Any and all other income sources
Proof of Self-employment (if applicable):

Prior year's federal tax return, including Schedule C
Self-Employment affidavit of self-employment

Asset documents for each household member:

6 consecutive months of Checking Account statements from current date and explanations of deposit amounts
1 recent Savings Account statement
Asset verification documents (depending on the value of all assets)

What size apartment can I qualify for?
The apartment type you may be eligible to occupy generally depends on your household size. Please discuss with us any need you may have for a reasonable accommodation on the apartment type.
Household Size
Apartment Types
1 Bedroom
2 Bedroom
3 Bedroom
1 Person
YES
NO
NO
2 Person
YES
YES
NO
3 Person
YES
YES
YES
4 Person
NO
YES
YES
5 Person
NO
YES
YES
6 Person
NO
NO
YES
7 Person
NO
NO
YES
What types of accessible apartments are available?
Somis Ranch Apartments has select units available with features for visual impairments, hearing impairments and wheelchair accessibility.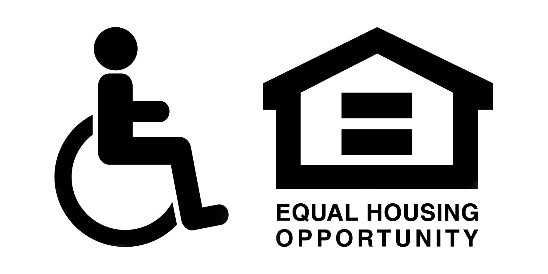 If you have any questions, please feel free to contact us.